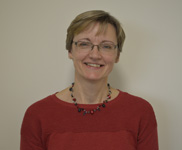 Magdalena Janus, PhD. – Magdalena has an MSc from Jagiellonian University in Krakow, Poland, and a PhD from Cambridge University in the UK, where she studied early development of primates. She is an Associate Professor in the Department of Psychiatry and Behavioural Neurosciences at McMaster University where she holds the Ontario Chair in Early Child Development. Magdalena has associate appointments in the Departments of Clinical Epidemiology and Biostatistics, and Family Medicine, and is on faculty in the Graduate program in Health Research Methodology. She also holds an affiliate Associate Professor appointment at the School of Population and Public Health at the University of British Columbia. A list of her publications can be found here. Magdalena came to McMaster following advice from Dr. Fraser Mustard who told her to "talk to Dan Offord". She did talk to Dan in the fall of 1997, and the rest is (EDI) history. Together with Dan, and with support of an advisory group led by Fraser Mustard, Magdalena developed the Early Development Instrument (EDI). Magdalena is very proud of all past and present EDI Team members without whom none of the work would have ever been accomplished, and she still misses Dan.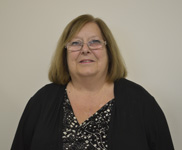 Pauline DeRosa – Pauline has been part of the EDI team since 2003. She is involved in the organization of the EDI implementations, and is responsible for the cleaning of incoming data files, data input, assisting with financial processes, and many other administrative duties essential to completing the day to day tasks that move a large volume of work forward.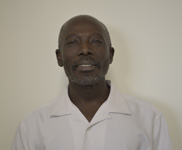 Eric K. Duku, PhD., PStat – Eric has been with the EDI team as a Senior Statistician/Research Methodologist since 2002. He has a varied background in Mathematics, Demography or Population Studies, Applied Statistics and Measurement. As part of the EDI Research team, Eric uses his expertise in applied statistical and research methodologies, the analysis of complex survey data, and school-based survey research. He is involved in the design, implementation, and statistical analyses for local, national, and international implementations of the EDI and cross-national validity of the EDI. In addition to working with the EDI, he is a member of the Pathways to Autism research team. Eric has research interests in the determinants of inequalities in early child development, with particular interests in autism spectrum disorder, healthy child developmental status at school entry, as well as school-based mental health research and statistical, measurement and methodological challenges in child development research. A list of his publications can be found here.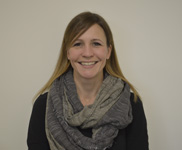 Ashley Gaskin – Ashley joined the EDI team in 2004 and has experience in most aspects of EDI implementation, analysis, and reporting. She currently works as the EDI Project Manager and oversees the provincial/territorial implementation of the EDI as well as the international collaborations. Ashley obtained her Bachelor's degree in Biological Anthropology from the University of Western Ontario.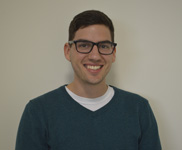 Matt Horner – Matt joined the EDI team in early 2013 as a Research Assistant. Recently he has transitioned into a role as the team's Knowledge Translation Specialist and works to support the EDI's knowledge dissemination and knowledge transfer activities. In this role Matt helps coordinate the creation of communication materials for both internal and external audiences. He maintains the EDI website and helps manage the EDI's social media accounts (follow the EDI on Twitter and Facebook). He has a Bachelor's degree in Psychology from McMaster University and a Master's degree in Psychology from Brock University.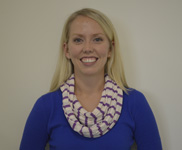 Amanda Offord – Amanda joined the EDI team in 2011 after completing her Master's degree in Developmental Psychology from Wilfrid Laurier University. She works on all aspects of the EDI implementation, with a main focus on the data. She is responsible for maintaining the databases for all EDI data that are collected nationally and plays an integral role in creating reports for project partners. Amanda also contributes to most research projects conducted by the EDI team.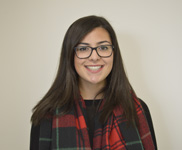 Patricia Raso – As an EDI Coordinator, Patricia is responsible for the implementation of the EDI in multiple sites across Canada. Patricia's previous research experience in educational settings prepares her to examine the early development outcomes of children as they enter the formal school system. Patricia joined the EDI team after completing a Master's degree in Gender Studies and Feminist Research as well as an Honours Bachelor's degree in Social Psychology from McMaster University.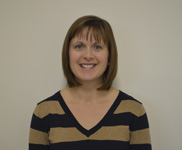 Caroline Reid-Westoby, PhD. – Caroline joined the EDI team in October 2012 as a Research Assistant, supporting the implementation of the EDI across Canada. She is now the Research Program Coordinator and is responsible for the coordination and supervision of the various research projects being conducted within the EDI team. In addition to her main role on the team, Caroline is also the Francophone consultant, given that she is fully bilingual in English and French. Caroline obtained her Bachelor's degree in Psychology from the University of Ottawa. She subsequently completed her Master's and PhD degrees in Kinesiology and Health Science from York University.