Southwestern Public Health, the organization that covers Oxford, Elgin, and St. Thomas, has released a new report on the current health status of people in the region.
The organization reports on statistics from key areas which it recommends become a focus for the new Southwestern Public Health strategic plan, along with program plans and implementing interventions. One of its key indicators is the Early Development Instrument.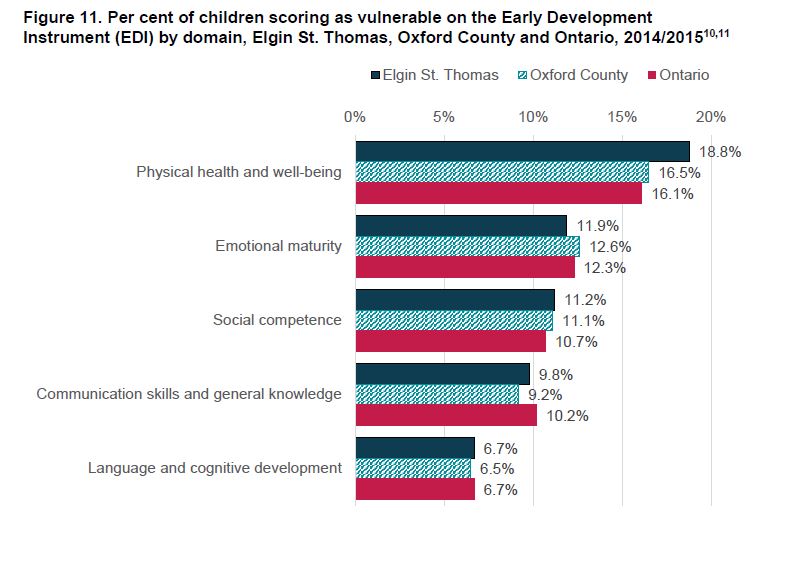 The full report is available for download through the Southwestern Public Health website.